Second Annual Heart to Heart (H2H) Reverse Raffle Fundraiser
An evening of fun to celebrate our partners and friends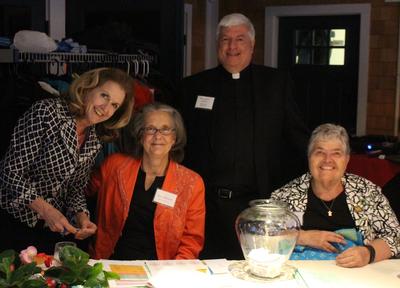 On Friday, May 5th, MCSM held our 2nd annual Heart to Heart reverse raffle and celebration. Heart to Heart is a "thank you" as well as a fundraising event, honoring the partners, patrons and friends without whom we could not do the work we have been able to do to assist neighbors in need in the community for over 24 years.
The evening's festivities took place at Terrazza Ristorante in Greenfield with fantastic prizes from local artisans and businesses, along with cash prizes up to $1,000.
The following awards were given to our wonderful friends and partners:
"Annual Friend of the Ministries" – Dr. Carolyn Jacobs
"Keeping the Children of Franklin County Safe" – NWDA David E. Sullivan and Irene Woods
"Loyal Partner of the Ministries" – Sisters of Saint Joseph Springfield
"Volunteers of the Year" – Lesley & Kyle Cogswell/ Friends of Gill-Montague Schools
"Outstanding Local Partner of the Ministries" – Steven Dacycsyn & the Montague Elks Lodge
"Beyond the Call of Duty/ Community Organizer" – Jimena Cabezas de Pareja
"Shared Mission" – Sr. Rosa Torres & Missionary Sisters of Our Lady of Perpetual Help
"Unsung Hero(ines)" – Our Lady of Peace Rectory Volunteers
We would like to acknowledge and thank our generous underwriters and sponsors:
Third Decade Underwriters $1,000+
Fr. Stanley Aksamit
Sisters of St. Joseph Underwriters $500+
Joe & Marie Bete
Dr. Carolyn Jacobs
Paul & Eileen Mariani
Deacon George Nolan
Robert (Chip) Wood
Big Heart Underwriters $300+
Frank Llamas
Montague Webworks
Sue Hastings
Caring Neighbor Underwriters $200+
Elms College Graduate
Emmanuel Pfersich
Sue Bowman
And of course, we would like to thank everyone who attended and contributed to this beautiful evening of fellowship and friends!
All images by Stephanie Gale Photography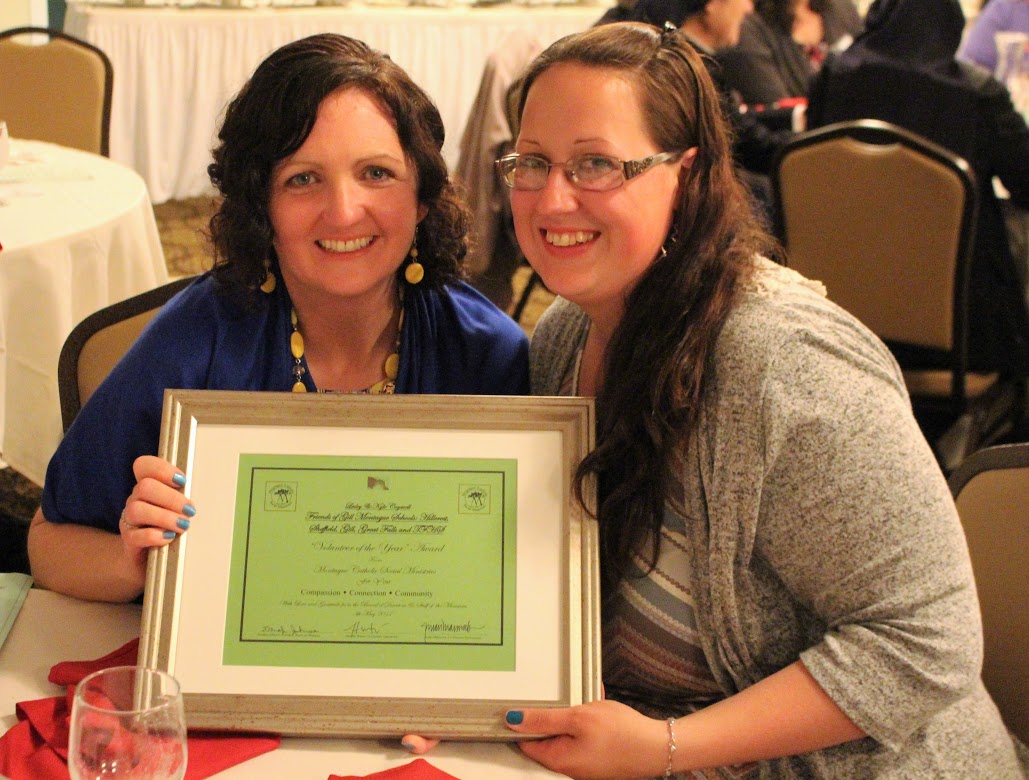 Posted: to General News on Tue, Apr 18, 2017
Updated: Thu, Aug 2, 2018